ILFORD ORTHO PLUS 80 135 36
35mm, ISO 80 orthochromatic black & white film with fine grain and sharpness – perfect for stunning landscapes.
ISO 80 (ISO 40 in Tungsten light)
Fine grain, sharp orthochromatic black & white film
Can be processed / handled in deep red safelight
35mm, 120 Roll and sheet film available
Description
An orthochromatic black and white film, ISO 80, 35mm, fine grain, ideal for landscape photography.
You might also like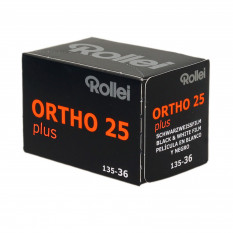 25 ISO black and white orthochromatic film 36 exposures
Reviews
No customer reviews for the moment.