Our Shops

Eshop stock might differ from stores stocks, so please call us before coming to the shops

Services in store

In our stores,

shoot more & pay less with our bundles !

Prices

Blog
ADOX SILVERMAX 100 135 36
Black and white film 100 ISO 35mm
Description
The 135 Adox Silvermax 100 film has an increased content of silver salts compared to a conventional film.
It produces deep shadows and extremely fine grain. It has a wide latitude of exposure and speed.
Its clear triacetate base allows it to be inverted with Agfa's developer Scale as well. The Silvermax negative developer has been optimized for this film.
You might also like
400 ISO black and white 135 film 36 exposures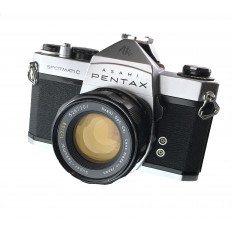 35mm analog reflex camera
7506
Reviews
No customer reviews for the moment.