Description
After its big comeback, the Ektachrome E100 from Kodak is also available in 120 format!
It delivers an extremely fine grain (root mean square value 8), a low D-min (minimum density) for White.
Brighter, brighter whites, moderately improved characteristics, color saturation with neutral color balance and low contrast tonal range. 
This film is designed for daylight or electronic flash exposure.
You might also like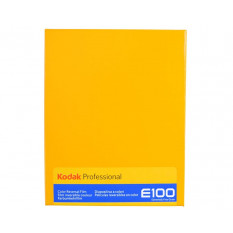 Reviews
No customer reviews for the moment.