In our two Parisian stores, our team welcomes you with or without appointment to take officially approved ID pictures, authorised by the special ANTS online service (Agence Nationale des Titres Sécurisés).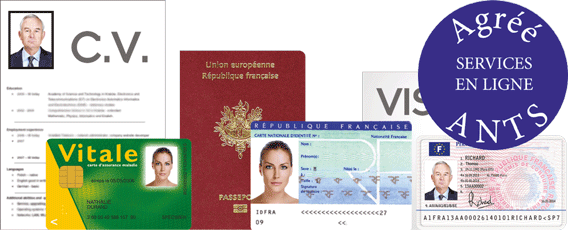 ID photos for ID cards, passports, visas, health insurance cards, transport cards, gym membership cards, cards for school, high school, college or university, for CVs ...
For ID photographs in other countries, the official guidelines and regulations can vary and change regularly. Please feel free to bring in any official guidelines from the embassy of the respective country so as that we can abide by them.
---
Your ID photo shall be transferred online to the official regulation services.