Our Shops

Eshop stock might differ from stores stocks, so please call us before coming to the shops

Services in store

In our stores,

shoot more & pay less with our bundles !

Prices

Blog
KODAK TMAX 100 120 X5
Black and white 100 ISO 120 film (box of 5)
Description
KODAK Professional Film T-MAX 100 is a halftone panchromatic black and white film for exterior and interior shooting; it is specially designed for subjects with details where maximum picture quality is desired. It allows strong magnification ratios.
It is ideal for reproducing black and white photographic prints. This film has medium sensitivity (EI 100), very high definition, extremely fine grain and very high resolving power.
You might also like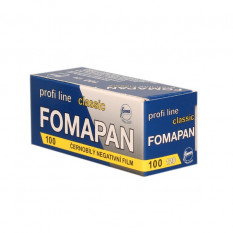 Black and white 100 ISO 120 film
7455
Reviews
No customer reviews for the moment.